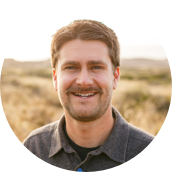 My Story
Fresh out of college with a BS in Business Administration from Cal Poly, I ended up taking a customer service job for a local e-commerce company. Over the next six years I had worked my way onto the project management, operations, and account management teams (I even got to spend a little time overseas managing a multi-lingual call center). I was able to spend 7 quality years perfecting the art of client services, but...
I wasn't in love with my career so I decided to pursue a new path. I wasn't sure what I wanted to do so I started thinking... what do I love?
I love critical thinking, I love creativity. I love making things work. I love building things. I love to simplify things, and most importantly, I love to have fun. From my previous work experience, I observed that web designers could check the box on all of those things. So after much thought, and the birth of my second daughter, I decided to drop it all and go back to school fulltime to learn the way of the front end web dev. And now that I've completed my training, I'm excited to be helping people once more.
So, if you need help with UI/UX, wireframing, mockups, html5/css3, JavaScript, jQuery, Angular, or anything else web-related, please get in touch!